3D WORKS IN PROGRESS (WIPs)
---
DANGER CLOSE
2008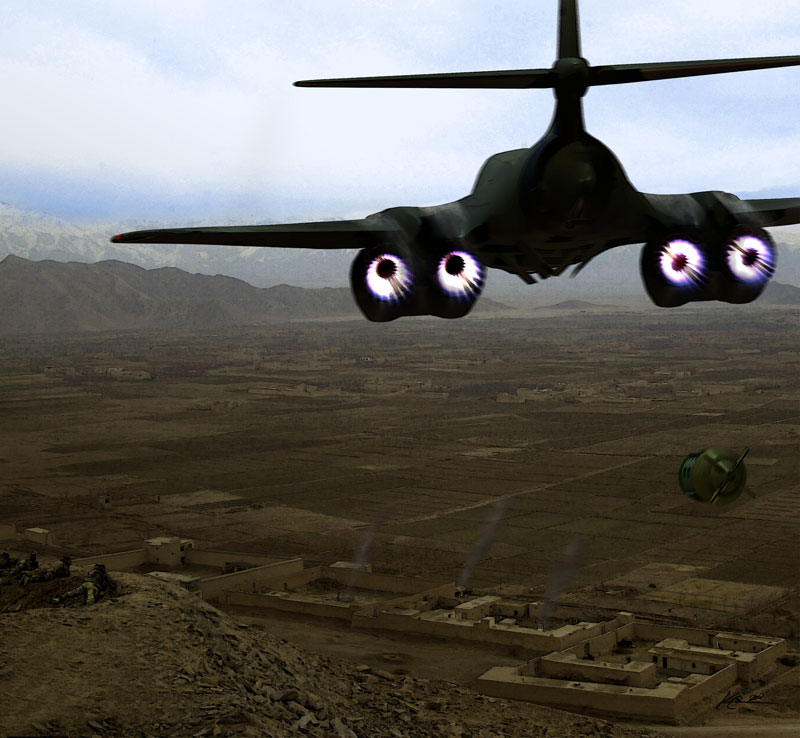 Final version of Operation ENDURING FREEDOM B-1B in combat over Afghanistan titled "Danger Close."
In the pic a 37BS 'Tigers' BONE destroys a terrorist camp with a GBU-31 Joint Direct Attack Munition (JDAM).
Aircraft and afterburner plumes modeled, textured, and rendered in Lightwave.
Comp and post-production in Photoshop CS. ©2008 Kevin Cox.
----
---
home . capabilities . customers . cost . contact
---
©2019. coxwebs.com